I have to do a little jig about this. Sara has completed the Black Tiger trilogy! And it is phenomenal.
Have you read Black Tiger and Ashen City yet? If you have, then you know what I'm talking about when I say phenomenal. If you haven't yet read them, you have to move them to the top of your to-be-read list. Now.
Have you seen these books? Aren't they gorgeous?! Fun fact: Sara made these covers herself. I love the theme and the colors and the entire aesthetic.
And here's your grand opportunity to get your own signed copy! Already got all the books? Maybe you can win a signed copy for your friend, co-worker, or family member. One of the best ways an author gets publicity is through word of mouth, and what better way to spread Sara's work than by handing a friend a signed book?
To add to the fun of this, I have an interview with Sara to share today. And if you haven't met her online yet, you really should. She's a joy to know and follow, and I'll include links to all her social media accounts at the bottom.
1. Where did you get the idea for the trilogy from?
SB: I always loved the dystopian genre, and the idea of a dystopian story with a mega-city setting was inspired by Divergent by Veronica Roth. But more specifically, I knew I wanted the story to take place in futuristic Kentucky because I took a tour of the megacaverns below Louisville. They had a simulation camp of where people would have stayed during the Cold War had there been a need for shelter. It was the perfect setting for a story.
2. When you started writing, who was your favorite character—and when you finished writing, were they still your favorite?
SB: My favorite character when I STARTED was Ember. I loved that she was a little rough around the edges while also wearing her heart on her sleeve. But then Rain sort of wrote himself into the story, which leads me to the second part of that question. My favorite character by the end was Rain, although Aurora was close second.
3. What surprised you while writing?
SB: Both Rain and Aurora were surprise characters that were completely unplanned, so it surprised me how they magically appeared and pretty much wrote themselves. I was also surprised that the caverns in Louisville didn't make an appearance until Ashen City, since they were the main inspiration for the story. I was also surprised by that ending in Ashen City. Totally did not expect that. 😉
4. Any sudden plot changes?
SB: All of them? I don't map out my books like a lot of writers, and usually write the plot as it comes to me. "Oh, that door opened? Let's see where it takes us!" I write books much like how I read them—not knowing what's going to happen in the next chapter. The biggest surprises were, like I mentioned, the end of Ashen City, and Rain, of course.
Thank you so much for having me on here! This was fun. 🙂
Agreed, Sara, agreed!
Are you intrigued yet? Are you ready to be blown away with the need to pick up this book RIGHT NOW? Then proceed on, faithful reader, and enjoy this synopsis of White Dawn:
~*~
This is the beginning of a new era. 
The slate is clean.
A white dawning has emerged and I'm ready to face the day.
AURORA WHITCOMB has taken the place as Chief of Ky, but the ghosts of her past continue to haunt her future.
RAIN TURNER as lost the embers that kept his hope burning, and all he's left with is a raging desire to avenge the love of his life. 
With an insatiable hatred toward each other, Aurora and Rain must learn to work together to bring the country back to its feet. In order to do so, they must be invincible. But being invincible isn't only about conquering the battles in the physical world. When their journey to rescue Ky takes a violent turn for the worst, Aurora and Rain must learn the true meaning of forgiveness, not only for each other, but for those who haunt their pasts.
~*~
Amazing, right? Trust me, I've read it. You need it. Buy your copy! Buy it now! I promise you, it will be money well spent.
Sara Baysinger was born in the heart of the Andes Mountains in Ecuador where she spent her early life exploring the uncharted lands and raising chickens. She now makes her home among the endless cornfields of Indiana with her husband and two children…and she still raises chickens. Her dystopian novel BLACK TIGER was self-published in 2016. When not getting lost in a book, Sara can be found gardening, devouring chocolate, and running off the sugar-high from said chocolate.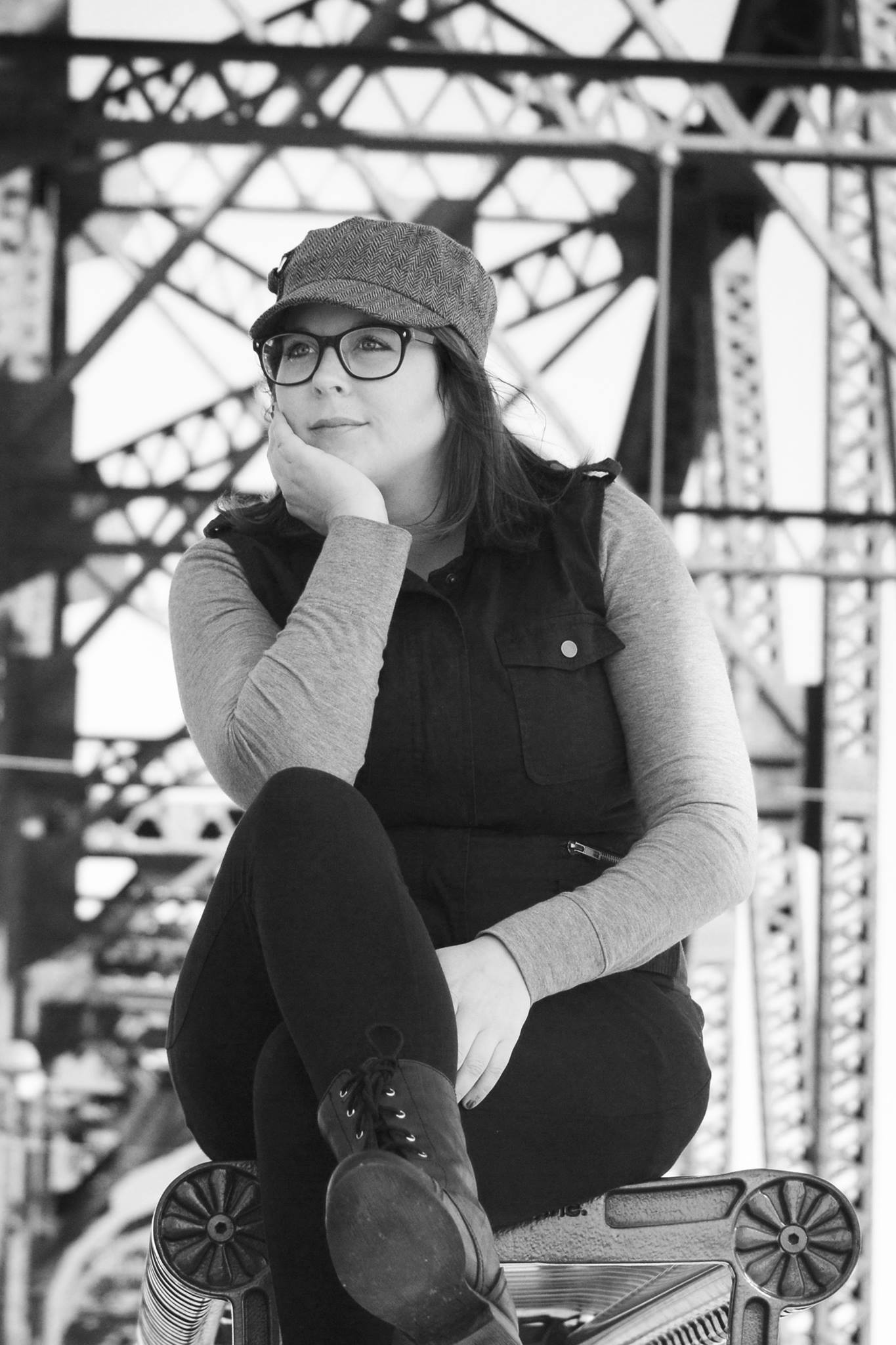 You can follow Sara at: