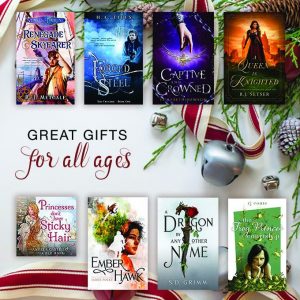 I don't know about y'all, but I am constantly amazed with how time is flying by this year. Losing mom, school being busy, our family battling Covid, and back to school again…it's been a full season that leaves me reeling. How we are already in November?
If anyone else is as panicked as I am about Christmas coming (let alone holidays in general), and you're looking for a good gift for the reader in your life, I have a happy solution: Fayette Press is hosting an epic giveaway! A Kindle Fire pre-loaded with a wide range of books by the Fayette Press authors! Woo hoo!
And if you're not interested in a free Kindle, then you can always check out the Fayette Press website and get 10% off signed paperbacks and hardcover books! Enter in the special discount code of CHRISTMAS2021 at the end of your shopping spree, and sit back knowing you did yourself a solid.
Happy reading!