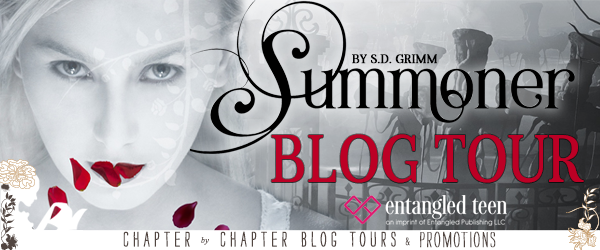 I need to preface this post with a warning: I stayed up until 2 am to finish reading the "one chapter" of Summoner that I started at 10 pm, and if my post is slightly incoherent, that is why.
This was such an amazing read. Truly, I started it with the honest thought of, "just one chapter tonight, and I'll read more tomorrow, after I finish editing." Ha! The first chapter had me intrigued. The second chapter had me hooked. The third chapter had me wondering how well I could function the next day with no sleep.
Even now, I have no regrets.
It was well worth it.
S.D. has such fascinating characters with well-rounded backstories that reach into the chest and squeeze the heart. Then there's the story itself. The pacing is amazing, constant, riveting, and had just enough breathing room that I wasn't a complete bundle of nerves. (now, once I got the last third of the book, that changed, but it's to be expected when so close to the climax.)
Honest confession: I only skimmed the premise of the story before I picked it up. So I didn't know what to expect beyond Allie had gone witching with friends, something happened that made her regret it, and a guy was involved somehow. *laughing* Oh, is it so much more than that! Which made reading it even better, as I had no idea what to expect.
Yes, Allie had gone witching with friends, and yes, she regretted it when she accidentally summoned a not-so-friendly ghost. And yes, a guy was involved–as her guardian and romantic interest. But these simple descriptions pale in face of the depth of these characters, the depth of how every details is so intricately placed, the depth of the hurt and healing woven in the plot.
I shall be perfectly honest: This is going to be one of my go-to reads when I want a single book to read that will keep me emotionally invested and enthralled the whole way through.
In celebration of this amazing book being recently released, Sarah is throwing a facebook party on September 19! Complete with prizes, giveaways, guest authors, and all sorts of fun shenanigans. Join us at the party!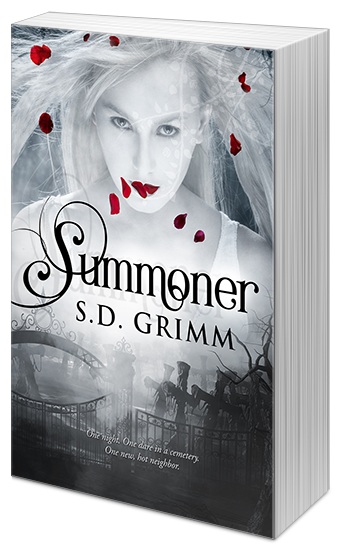 Want to know more about this book that has me so excited? Here's the official synopsis, that will share more than me. (I don't want to give away spoilers by accident!)
~*~
When Allie's best friend dares their group to play a game in a cemetery—something she calls "witching"—Allie never expects what it might mean for her. When she plays, she doesn't just find bodies, she summons their souls. But one soul wants more than Allie is willing to give.
And the boy next door could be the key to saving her.
Cody Burkhart. Straight from Montana, cowboy hat wearing, and smoking hot, he's just the thing to help Allie become "normal" again after the death of her mother. And as her newly appointed Guardian, he's also just the thing to help Allie ward off the vengeful spirit who's after her soul. Except Cody has his own demons to slay that keep him closed off. But as the full moon approaches, so does their only chance to break the curse, and Cody will have to make the biggest sacrifice of all.
Buy it today!
Amazon | Amazon Australia | Amazon UK | Amazon Canada | B&N | iBooks | Kobo | Entangled
~*~
And I would be remiss if I didn't say this: Sarah is not only an amazing author and editor, she is also incredibly talented in acting, clay crafting, and cosplay (even if she downplays all those, ignore her, what I say is truth). I had the honor of being in a group cosplay with her this summer at Realm Makers, and it was easily one of the most fantastic cosplay events I've been a part of. And for those who know what Voltron: Legendary Defender is, you'll quickly recognize that we did a Rule 63 of the Paladins.
Sarah is an avid dog lover, and it shows in all her writing, in a most beautiful way. Her affection for the animals is even starting to rub off on me, a devoted lover of only felines.
If you're interested in reading more of her work, check out Scarlet Moon: Children of the Blood Moon, Book 1. It's awesome–and part of a series, so there'll be more of those lovable characters! Find it on Amazon here.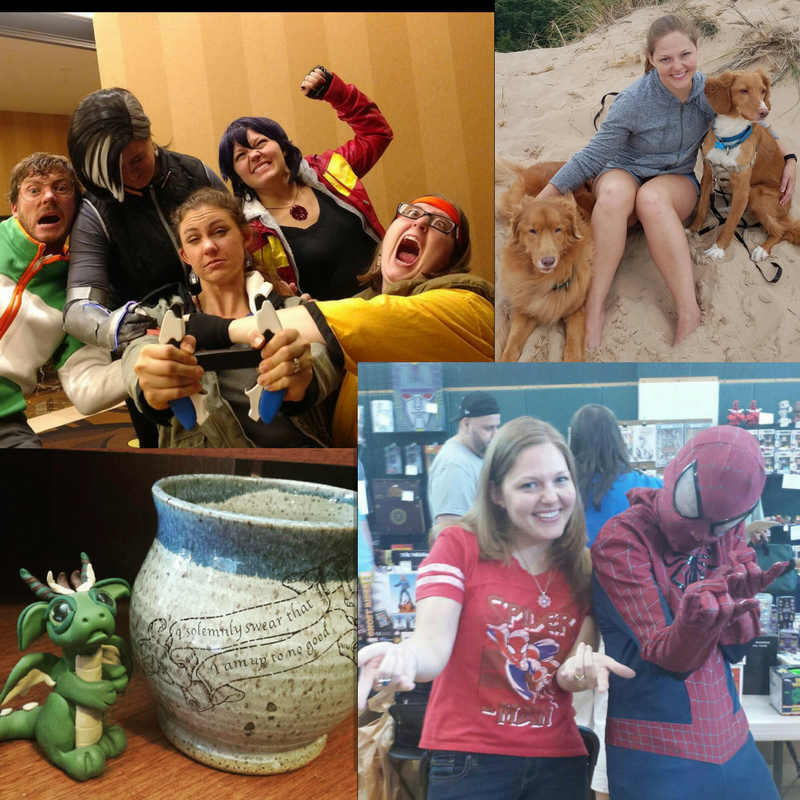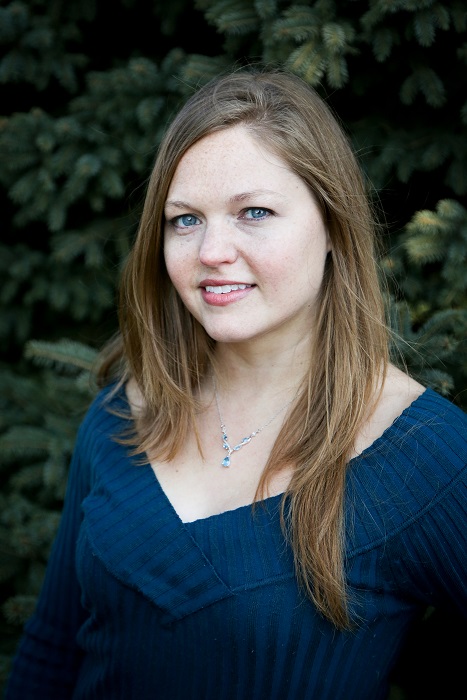 S.D. Grimm's first love in writing is young adult fantasy and science fiction. She is represented by Julie Gwinn of the Seymour Agency and author of SCARLET MOON. She currently has four books under contract, including the remainder of her YA fantasy series Children of the Blood Moon. When she's not writing or editing, Sarah enjoys reading (of course!), practicing kickboxing and Brazilian jiu jitsu, training dogs, and binge-watching shows with great characters. Her office is anywhere she can curl up with her laptop and at least one large-sized dog. You can learn more about her upcoming novels at www.sdgrimm.com.
Website |  Twitter | Facebook | Pinterest | Instagram |  Goodreads | Newsletter | Spotify |  Entangled Publishing