The adventure begins!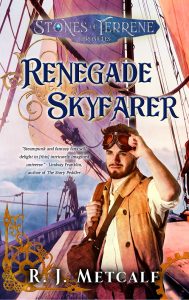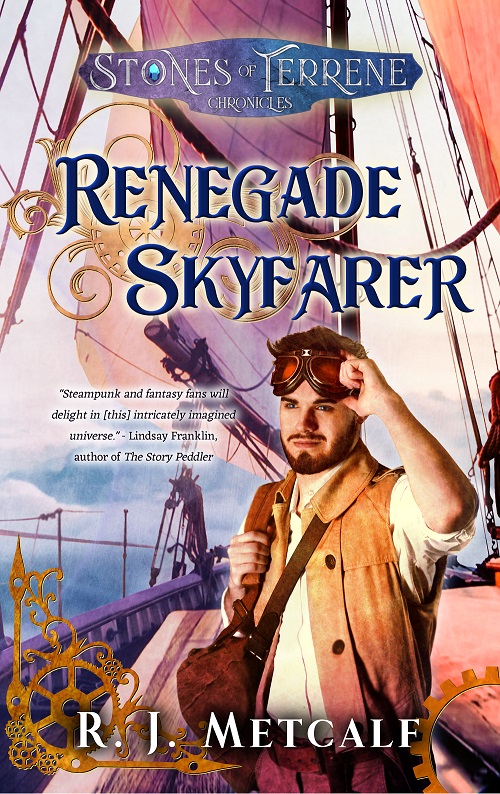 After months of work, I am thrilled to announce that Renegade Skyfarer is available to purchase on Amazon and on BarnesAndNoble.com.
After you get your copy and you've read it, I would be beyond thankful if you were to leave a review on Amazon, GoodReads, and/or BarnesAndNoble.com. I know it may not seem like much, but reviews really do provide the bread and butter for authors, as it's those reviews, that word of mouth, that sells books. And what is an author without a reader? (let's not answer that, shall we? That's a bit depressing to think about.)
Happy reading, Renegades!
~*~
The airship crew saved Ben's life from a dragon, of all things.
When Ben wakes up, he has no memory of his family, his home, or how he got to this strange world. All he knows is what his new crew members tell him: the magical Barrier that protects their land is weakening. Unless they find the artifact that can repair it, all of Terrene will be destroyed and enslaved by the enemies beyond.
But when Ben suspects that danger may lurk closer than dragons or sky pirates, he has to decide: stay and fight with the airship crew, or focus on regaining his lost memory? If he leaves, he risks losing his newfound friends–but if he stays, he might never return home.
Welcome to Terrene–where dragons exist, the past haunts, and magic is no myth.
Welcome aboard the Sapphire.