It's starting to finally feel a bit like winter here. The leaves in the trees have changed to red, the nights have cooled down to the low 40's and we've finally turned on our heater.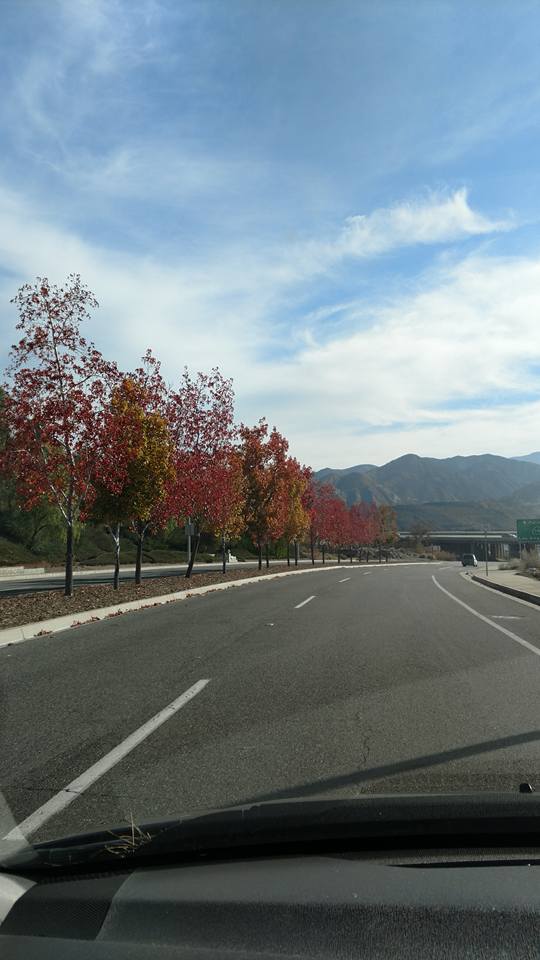 All of you that live elsewhere in the country, who've been dealing with snow for the last two months or so, hush. This is huge for those of us living in southern California.
I'm three presents away from being completely finished with Christmas shopping, what I have is already wrapped and under the tree, and all my Christmas cards have been mailed out since the day after Thanksgiving. NaNoWriMo is officially over, and I'm almost ready to sit and focus on the joys of Christmas.
Next Saturday my husband and I will be leading an event at our church called Festividad, and that will be the final major event before Christmas for us. We'll be inviting all the low income neighbors in our community to come for a morning of free lunch, presents for kids, a clothing giveaway, a free turkey to take home, snow for the kids to play in and a brief gospel message while they eat and we get to chat with them. The goal of the day is two-fold. One, to show them where we are and that we aren't some creepy cult on a hill. Two, to bless their socks off and invite them to come celebrate Christmas with us.
Last year we had over a thousand folks, not including volunteers. Again, I'll be able to really focus on Christmas and relax after it's over. *laughs*
Being a mom with a four year old and a two year old, the term "Christmas break" has no meaning to me. That being said, whatever "break" I have this season will be used to edit Betrayal by Blood before I send it to my Alpha reader for her line editing. (eek!) This week I'm editing the first draft of the Scars of Time. Phew. So much editing, and all I really want to do is start writing book one of the series!
I'm so excited to introduce the world of Terrene to y'all, and have y'all meet Ben and the crew of the Sapphire. The current plan is to finish writing book one and release that before the prequel, Betrayal by Blood or the Scars of Time anthology are released. Sorry for the wait, but I promise it will be worth it. And it will make sense as to why the order of release too.
Sometime early next year I hope to have character bio's and sketches ready to post here, to help scratch the itch of waiting. Hang in there, Terrenians!