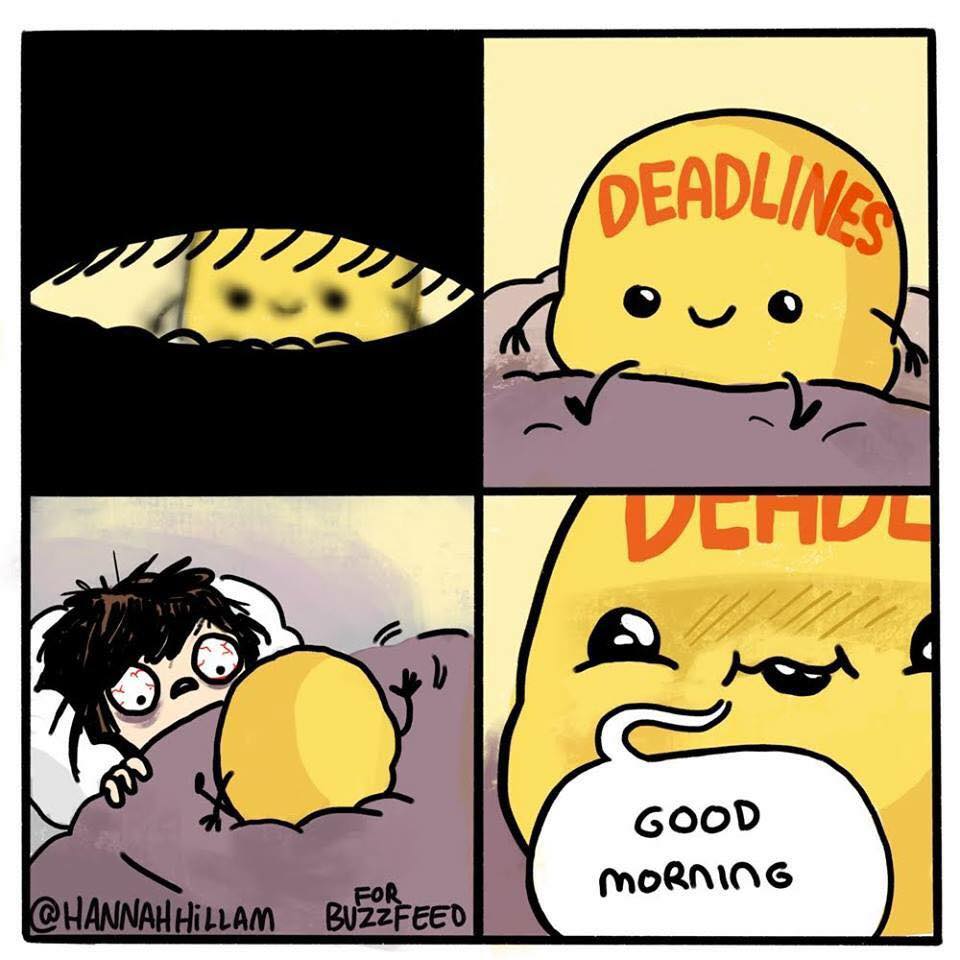 I love deadlines. (No, seriously.)
I love having a set goal for me to reach to, to struggle, to fight, to achieve. It keeps a fire lit under me and keeps me honed in and focused. No deadline? No productivity. No productivity? No books.
What's difficult about being an indie author with self-set deadlines? No one else wants to take them seriously.
"Oh, you have to get that manuscript finished by March 10? Push it back. No one will know."
"The edits have to be done by March 30? You hired the editor. Change the date."
No, my friend, no! To quote James L. Rupart of the Rupart Writing Academy, "Keep them [your deadlines]. Fight to make them happen no matter what. That discipline, that determination to meet your publisher's deadline, or your own deadline, will serve as a critical part of the foundation of getting your stories published."
There are some folks who freeze at the idea of deadlines. It stifles their freedom and puts a wet blanket over the fires of creativity. For me, I take it as a personal challenge. I need to have that done by April 1? I'll get it done two days early. Of course, oftentimes things don't work out that way. Kids get sick. Life gets busy. Your family wants to see you for more than ten minutes at the dinner table. But to have that point on the calendar is absolutely invaluable to me.
And, if all goes according to plan, because of deadlines and following them, this is gonna be an awesome year! Why? Because May 18 will be when the book cover for Renegade Skyfarer is revealed! June 1 will be a Facebook party with myself, and two other author/creatives, and July 1 will be the official released!
So much excitement, in such a short time–and that doesn't even cover Void Born and the later half of this year.
Believe me, whether you love deadlines in your own life or not, deadlines are a very necessary thing in mine. So next time someone turns down an event because of their deadlines, don't discourage them. Tell them that's awesome that they're sticking to it, and offer to deliver some fresh baked chocolate chip cookies and a glass of milk sometime. I know I wouldn't turn that down!