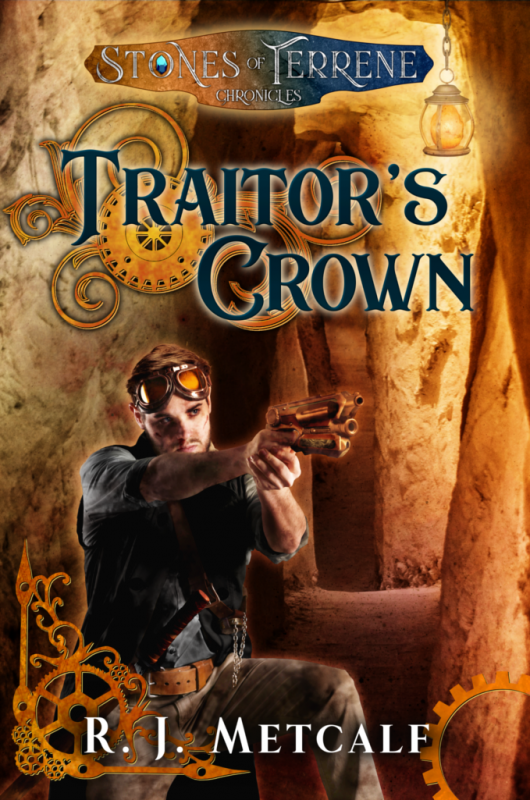 Unstable allies, fragile politics, and a looming invasion take the spotlight in this third installment of the Stones of Terrene Chronicles!
About the Book
The barrier has fallen.
Panic looms over the Leaders' Summit. With war on their doorstep, Jade must decide what she is willing to do to help unite the southern kingdoms, even if it means marrying for duty rather than love. But the sudden re-emergence of her father, Doldra's lost Prince Brandon, throws all of her plans to the wind. His desire to restore their relationship could prove her only hope out of an unwanted marriage or destroy the fragile dream of a united southern coalition.
And in the dark depths of the Hollows, Raine must find allies for herself if she's to survive the horrors of the mines. Not everyone is as they seem, and some friendships come with a price that is far too costly.
Unaware that their enemies have placed their sights on the Hollows, Ben and Geist take on a covert mission with one goal in mind: Find Raine. Protect her. But when complications arise, they learn that things are much worse than anticipated.
With the southern countries crumbling before the threat of invasion, they must find the strength to stand firm—before the north enslaves them all.
Other Books in "Stones of Terrene"
Disclosure of Material Connection: Some of the links in the page above are "affiliate links." This means if you click on the link and purchase the item, I will receive an affiliate commission. I am disclosing this in accordance with the Federal Trade Commission's
16 CFR, Part 255
: "Guides Concerning the Use of Endorsements and Testimonials in Advertising."