If you follow me on social media, you've already seen the update from my personal life: my mom died February 23.
It was one week prior to that, February 16, that we learned the cause of her two-month-long sickness. They finally did the right tests, but too little, too late. She had stage 4 breast cancer that had metastized to her bones and into three tumors in her brain. She came home on hospice that Friday, and was gone by Tuesday night.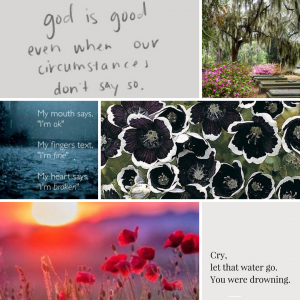 It was fast.
So painfully fast.
Knowing she's in Heaven, knowing she's without pain, without sickness, knowing that I'll see her again someday…even with all those truths and promises… The grief is stifling. I miss her. So much. We had frost on the trampoline a few days ago (a rare thing in SoCal), and the first thing I wanted to do was take a picture and send it to mom. It's the little things that hurt most. When I want to call her to tell her about the bunny the boys saw. When I think to drop by the house and startle her when I come in through the garage, instead of the front door.
She's not there anymore.
And this grief is only coming to smack me around now. Up until Wednesday this week, I've been detached and numb. Able to function and do things as needed. Which was great, cause I was able to get the ebook of Blood Bond sent off to my proofreader, and order physical copies to send to my print-edition proofreaders. But now the waves of grief sweep over me, trying to drown me on solid ground.
I'd had the hopes and intentions of having a big marketing push to advertise this last book in the series, but, well, I literally have an alarm on my phone right now set to remind me to eat lunch every day. We'll see how things progress from here.
It's been a brutal start to 2021. Watching mom get sicker and sicker, not knowing why, and having the gut feeling of dread sink deeper and deeper. And then a diagnosis, followed by a week of hard grief punctuated by her passing, and then blissful numbness and detachment until the emotions pour in.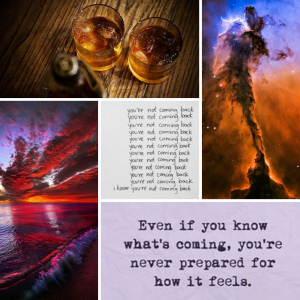 But God is good.
I'm resting in his promises. I have faith and I have peace, that allow me to not mourn her as if I'll never see her again. I know she's in Heaven, and I have blessed assurance in my own salvation and that I'll someday join her at Christ's side. But, for this moment in time, there is still deep sorrow for the end of a season, that she's not a simple phone call away. I can't hug my mom anymore. Talk story ideas that she'll nod to, even if she wouldn't ever read my books. I can't listen to her talk endlessly about the squirrels in her backyard, and how her beloved grandsons tried to catch said squirrels. No more hearing about Dodger games, or the Hallmark movie that she and dad were watching.
It's quieter.
And in the silvery silence, there are prayers, dropping like raindrops from my lips, as I trudge through this shadowed valley. The curse of sin and death are still plagues upon these times, though hope is bright and eternal, and I reach for that light.
May God's peace and grace reach out to you this day.